HISTORY/BACKGROUND
Delta Vision was created by Executive Order of
Gov. Arnold Schwarzenegger on September 17, 2006,
to find a durable vision for sustainable management
of the Sacramento-San Joaquin Delta.
In February 2007, the governor appointed the independent Delta Vision "Blue Ribbon" Task Force, chaired by Phil Isenberg with members Sunne Wright McPeak, Monica Florian, Thomas McKernan, Raymond Seed, Richard M. Frank and William K. Reilly. The Task Force was assisted by a 43-member Stakeholder Coordination Group, appointed by Secretary for Natural Resources Mike Chrisman and representing a broad range of interests. Delta Vision was also supported by Delta Science Advisors who drew upon a large community of scientists to inform the work of the Task Force.
Delta Vision broadened the focus of past Delta efforts to recommend actions that address the full array of natural resource, infrastructure, land use and governance issues necessary to achieve a sustainable Delta. Delta Vision was based on a growing consensus among scientists, and supported by recent legislation and other information, indicating that current conditions in the Delta are not sustainable, and a new blueprint is required to secure California's water supply and protect this unique ecosystem.
In December 2007, The Delta Vision Task Force issued the report "Our Vision for the California Delta", and in October 2008, the Task Force released the Delta Vision Strategic Plan.
Members of the Task Force remain committed to the vision of the Strategic Plan; to provide a reliable water supply for all Californians while protecting the Delta's extraordinary environmental resources. In March 2009, the Delta Vision Foundation was formed as an independent body to continue to advance the integrated set of recommendations and strategies proposed in the Delta Vision Strategic Plan.
BOARD OF DIRECTORS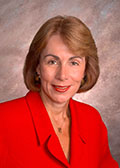 Sunne Wright McPeak, President
McPeak is president and chief executive officer of the California Emerging Technology Fund. From 2003 to 2006, she served as secretary of the Business, Transportation and Housing Agency, and prior to that was president and chief executive officer of the Bay Area Council, where she established and led major regional initiatives. She has also served as president and chief executive officer of the Bay Area Economic Forum.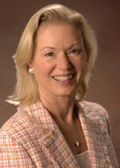 Linda S. Adams
Linda S. Adams is the former secretary of the California Environmental Protection Agency (CalEPA). She was the Governor's lead negotiator for the California Global Warming Solutions Act of 2006, a first-of-its-kind greenhouse gas reduction law, and negotiated and implemented the first environmental justice laws in the nation focused on protecting the state's most vulnerable populations regarding water, toxic substances, and other regulatory matters. She also shaped the creation of the state's first environmental education programs. As Secretary, Adams also served as chair of the California-Mexico Border Relations Council and as a member of the Ocean Protection Council and the Strategic Growth Council.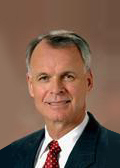 Mike Chrisman
Mike Chrisman is the director of the Southwestern Partnership Office for the National Fish and Wildlife Foundation. He oversees the foundation's fish, wildlife and habitat programs in California, Nevada, Utah, Colorado, New Mexico and Arizona. From 2003 until 2010, he served as California Secretary of Natural Resources, and was the governor's chief advisor on issues related to the states' natural, historic and cultural resources. He also chaired the California Ocean Protection Council, Sierra Nevada Conservancy, and the Stewardship Council. Mike is a fourth generation Californian and San Joaquin Valley resident, and owner/ partner of Chrisman Ranches, a family ranching and farming business in Tulare County.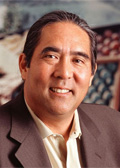 A.G. Kawamura
Arthur Gen "A.G." Kawamura is the former California Secretary of Agriculture where he served from 2003 to 2010. A third generation fruit and vegetable grower and shipper from Orange County, he is co-chair of Solutions From the Land, a UN Foundation project to develop a sustainable roadmap for 21st century agricultural systems. He is also a national steering committee member of "25×25″, a renewable energy coalition of farm, forest, conservation and environmental leaders focused on the multiple benefits and contributions that can be delivered from the agricultural and rural sectors of America, and serves on the Board of Governors, California State University Foundation.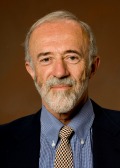 John Kirlin
John Kirlin, Ph.D., served as executive director of Delta Vision (2007-08) and as executive director of California's Marine Life Protection Act Initiative (2005-07). He has served as a consultant or expert witness for governments, corporations and associations. Kirlin held faculty positions at the University of Southern California for nearly 30 years, where he was the first holder of the Emery Olson Chair in the School of Public Administration, and at Indiana University Purdue University Indianapolis for five years. He is an elected fellow of the National Academy of Public Administration and the author, co-author or editor of a dozen books and more than 100 articles, chapters or monographs encompassing a broad range of governance institutions, public policies and public finances.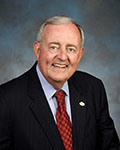 Thomas McKernan
Thomas McKernan is chief executive officer of the Automobile Club of Southern California, where he has worked since 1966. He is on the boards and past chair of the California Business Roundtable and the California State Chamber of Commerce. He is currently chair and serves on the boards of Blue Shield of California and Forest Lawn Memorial Parks Association.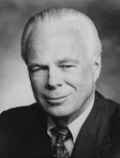 Michael Madigan
Mike Madigan, a native San Diegan, is an independent consultant on water and land development projects, having retired from a career in the building industry. He has served as chair of the San Diego County Water Authority, California Water Commission and Bay Delta Advisory Council, and on the Board of the Metropolitan Water District of Southern California. He has also served as Board Chair of the Greater San Diego Chamber of Commerce, Rady Children's Hospital, The San Diego County Boy Scout Council and San Diego Library Commission.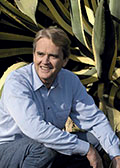 William Reilly
William Reilly is a founding partner of Aqua International Partners, under the Texas Pacific Group, an investment company, where he has also served as a senior advisor. From 1989 to 1993, Mr. Reilly served as the seventh administrator of the U.S. Environmental Protection Agency, and earlier in his career, was president of both the World Wildlife Fund and Conservation Foundation.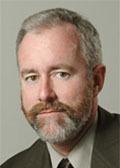 Raymond Seed
Raymond Seed, Ph.D., has been a professor of civil and environmental engineering at the University of California, Berkeley for 20 years. Previously, he was an assistant professor of civil engineering for Stanford University. Dr. Seed is a member of the American Society of Civil Engineers and the International Society for Soil Mechanics and Geotechnical Engineers.
Executive Director: Charles L. Gardiner
Policy Research Associate: Rita Holder